Experiment 2
Which produces more suds in your water, soap or detergent?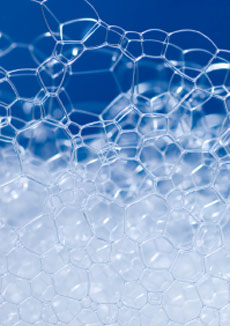 Materials:
Soap powder
Detergent powder
Epsom salts (magnesium sulfate)
Measuring spoons
Small jars or test tubes (all the same size)
Instructions
1.    Fill the jars half full of water.
2.    Add 1/4 tsp. soap to one jar.
3.    Add 1/4 tsp. detergent to the other jar
4.    Cover jars and shake hard
Which produces more suds?
OTHER IDEAS TO EXPLORE:
Make the water "chemically hard" by adding 1/4 tsp. Epsom salts to the jars. Cover and shake again. Now which is better?