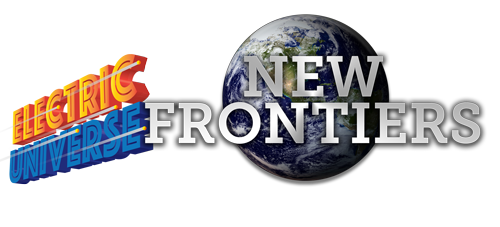 Jobs in Electricity
Every employee is essential. Read more about the different categories of jobs that keep electric utilities running.
Be cool; stay in school!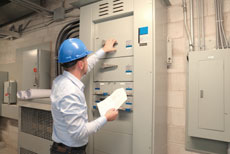 Most jobs in the electric utility industry require special training or a period of on-the-job training called an apprenticeship. Just out of high school, most people start at one particular job, learn new skills, and eventually progress to the next level.
Got your eye on that new Corvette??? The longer you stay in school, the more training or skills you acquire, and the better and more well-paying your first job is likely to be. Most companies these days expect their prospective employees to have good math and reading skills. Some companies even administer certain tests to help identify candidates for certain jobs. These tests usually contain questions that ask problem-solving or thinking questions, and have a few math and reading problems, too.
Starting level jobs are known as entry-level. Entry-level jobs are usually temporary. The smart employee pays attention and learns new skills in order to advance. Even entry-level jobs require a high-school (or equivalent) degree, good math and reading skills, problem-solving skills, and a good work ethic.
The strong work ethic comes in on those cold days when you know you'd rather stay in your warm bed but your commitment to your co-employees and to the company draws you to the office!
Here are examples of entry-level jobs:
1. Billing Clerk, Stock Clerk, Word Processing Clerk, Custodian
2. Trade or technical schools and community colleges offer many skills that would quality you for one of these jobs in the electric utility industry:
3. Appliance Repairer, Artist, Carpenter, Graphic Designer, Photographer, Welder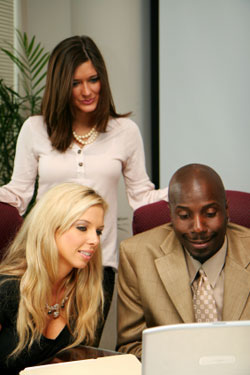 Jobs in electric utilities vary from company to company, but this section introduces some of the more common ones. This information includes research done on several different utilities, as well as material from the Edison Electric Institute.
Careers in administration include various jobs, such as the following:
1. accounting and finance: accountant, budget analyst, tax advisor, billing clerk, or cashier.
2. maintenance and repair: carpenter, mechanic, security guard, plumber, painter.
3. public relations: artist, graphic designer, speech writer, photographer, tour guide.
4. environmental : biologist, chemist, ecologist, oceanographer, meteorologist, forester, hydrologist.
5. employee relations: benefits manager, labor relations specialist, safety specialist, test administrator, psychologist.
6. marketing: advertising specialist, market analyst, residential marketing specialist, technical services director.
7. law firms: lawyer, legal secretary, paralegal.
8. regulatory: rates specialist, economist, research assistant, statistician.
And no matter what the company or the type of output produced, it takes responsible employees who keep offices running like clockwork, who handle payments on customers' bills, who answer inquiries, and who promptly greet customers, to keep the company successful. These essential employees include clerical workers such as filing clerks, mail clerks, receptionists, switchboard operators, word processing specialists.
Riddle me this. Riddle me that!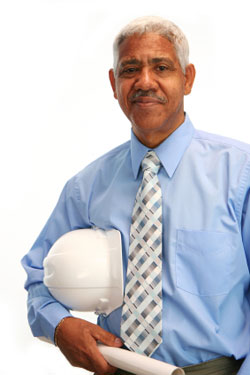 What does a tree trimmer have to do with an electrical engineer who knows the pipefitter who once was a carpenter?
There are hundreds of jobs on the operations side of the electric utility industry. Only some are listed in this section. For a more detailed listing, check with your counselor or local librarian for a recent copy of the comprehensive guide to jobs called the OCCUPATIONAL OUTLOOK HANDBOOK.
1. construction: carpenter, mason, pipefitter, plumber, landscaper.
2. customer services: appliance repairer, meter reader, home economist, customer services representative.
3. equipment maintenance: garage mechanic, tractor-trailer driver, automotive engineer.
4. production: boiler operator, instrument repairer, plant engineer, shift operator, turbine operator.
5. research: chemist, electrical engineer, instrument technician, metallurgist, physicist.
6. transmission and distribution: bucket truck operator, rockhole digger, cable splicer, ground helper, lineworker, tree trimmer.